One of the well know cloth in Africa today, is the Kente. It is woven by worn by various ethnics groups throughout Ghana and other areas in Africa. It is also as Asante's ceremonial cloth, which is hand woven on a horizontal treadle loom, in which it gets it name.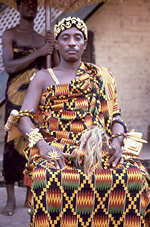 The Kente is made of several different patterns, with strips that are measure about four inches wide, and sewed together into larger pieces of cloths. The Kente Cloth also comes in various colors, sizes and designs, which are worn during various important social and religious occasions. Below you will find several styles of Kente Cloth, which are made into different patterns. Also you will be able to find other items, you will be able to purchase, such as men and women cloths, outfits, hats and purses, which you are able to wear with your Kente outfit.
We also offer a varies of other clothes items. Below you will see different styles and patterns you can close from, for your special occasion.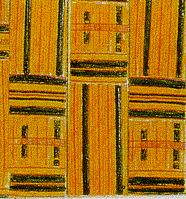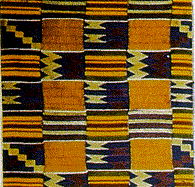 WOFRO DUA PA A NA YEPIA WO
We also have a selection of women cloths.



Differents patterns of Men and Boys


In addition, we have several others items that you may chose from, that you might find at a reasonable price. In addition, we have more Kente, with different cross-stitch, and patterns for that special occasion, so why wait, order now.

Men's embroidered caftan with elastic waist pants
Woman's embroidered caftan with elastic waist paints
We provide you a small sideshow, to show you the different patterns of your cloth. We hope that you enjoy!
J

ewerly

sku-1

$15 & Up

Hands Bags

sku-2

$40 to $85 depends on size

Women and Men Cloths

sku-3

$

85

to

$

100 depends in size

Accessories

sku-4

$10 to $85




If you have a specific product in mind which does not appear in these pages, please contact us at ida9@yahoo.com and for general information contact jatogo@aol.com we are always updating our product selection. If you experience any problems with this site, email anthony@aon.at